Local. Family Owned. Trusted.
Tree Trimming North Port FL
Top-Rated Tree Trimming
in North Port
Many people don't prioritize trimming their trees. However, tree trimming can be of immense significance to enhancing your home. For one, tree trimming can help to improve the appearance of your landscaping. Overgrown trees can make a yard look messy and unkempt. By trimming them back, you can create a neater, more polished look. In addition, tree trimming can also help to promote the growth of healthy leaves and branches. When your yard's trees are allowed to grow unchecked, they can develop weak or diseased branches. You can encourage your trees to produce strong, healthy new growth by trimming away these problem areas. While trimming is an ideal option for your landscape, it's not always easy. If you don't have the proper equipment or expertise, you risk not achieving satisfactory results for your landscape.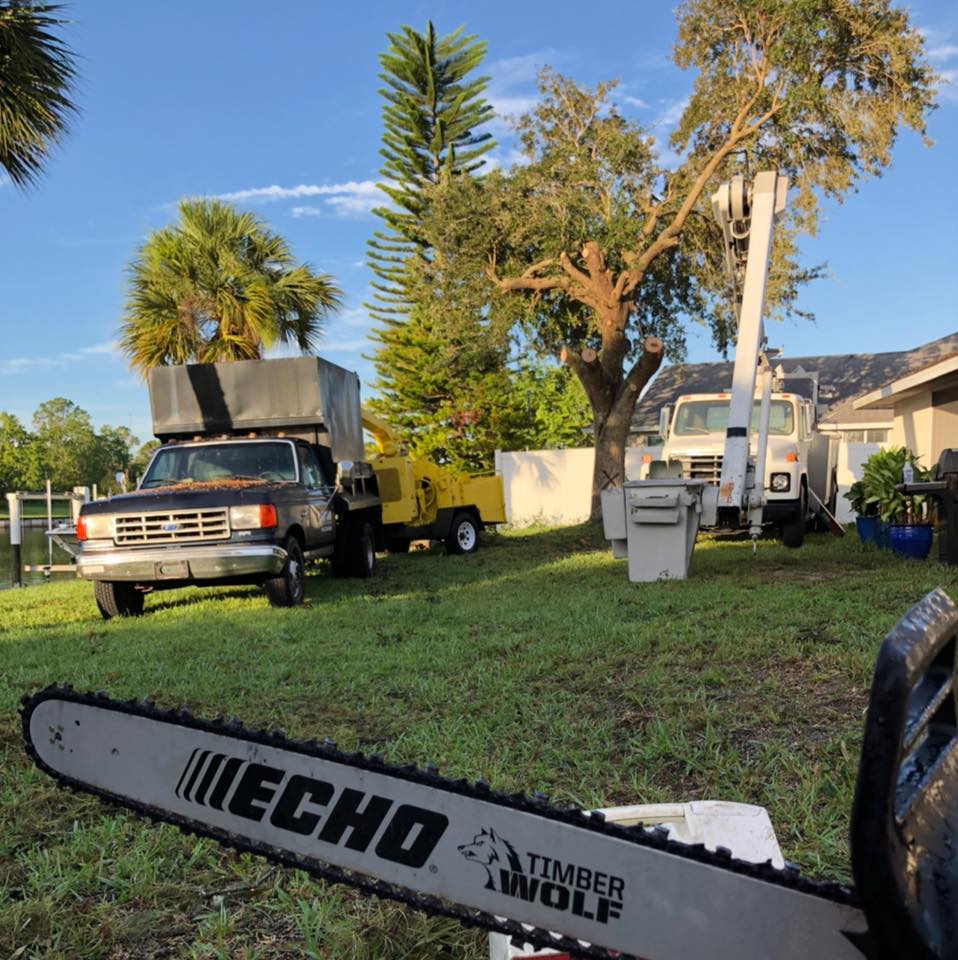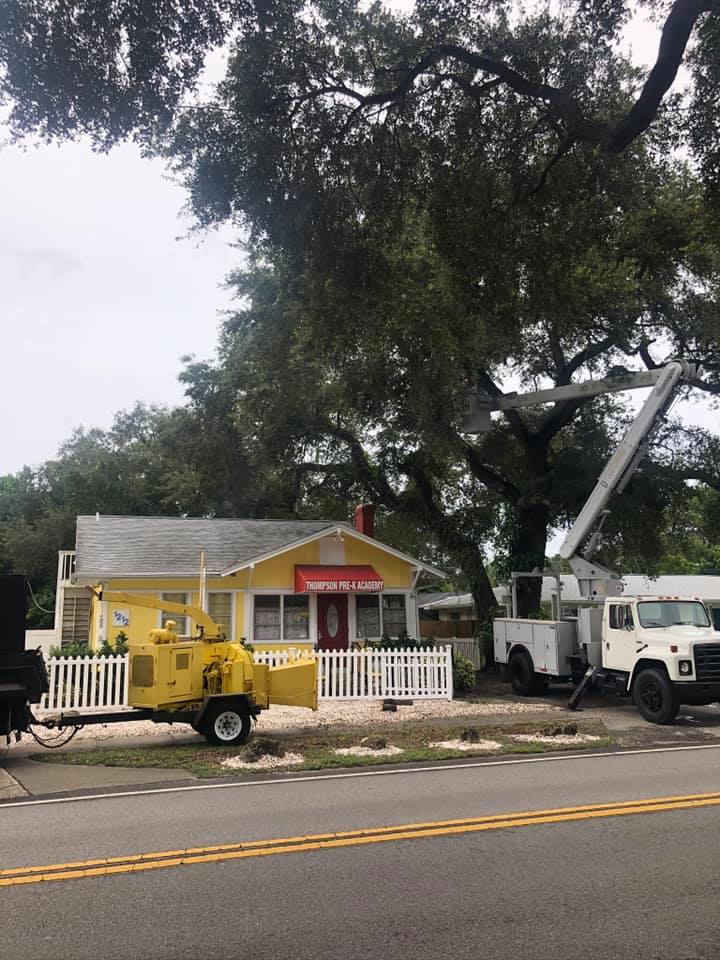 Searching for North Port
Tree Trimming Near Me?
If you're searching for North Port tree trimming near me, tree trimming service North Port, FL, or tree trimming North Port, FL, look no further than TD Trees. Our tree pruning experts will provide you with a safe and reliable tree trimming service. We know how important it is to keep your trees healthy and secure, so our professional team will carefully trim your backyard and front lawn branches. We also provide canopy management so you can enjoy a clear view from up high without worrying about power lines or other annoyances in between. Your backyard landscape should be a haven for you and your family — that's why we strive to create an ideal sight for your home.
Local. Family Owned. Trusted.
Expert Tree Cutting Service North Port FL Residents Trust
Call Today for Tree Trimming Service
in North Port, FL!
When you work with our trimming services, we focus on solving your immediate problem while ensuring that your trees are trimmed safely — preserving their future growth. Our licensed tree cutters bring years of experience working with homes all over the North Port area. We know how frustrating any landscaping project can be. Our friendly and knowledgeable approach helps keep you at ease while going through a tree trimming project. While tree cutting isn't an annual project, our goal is to cultivate long-term relationships with our clients in the area so we can be there for their tree trimming needs.
North Port is a city in southwestern Florida known for its natural beauty and growing business opportunities. The city is home to several parks and preserves, including the Myakka River State Park, a popular spot for hiking, camping, and bird watching. In addition, North Port is home to several top-rated schools, making it an attractive option for families. Beyond its excellent schools, North Port also offers a variety of businesses and industries, making it a great place to work. Whether you're looking for a relaxing vacation spot or a thriving city to call home, North Port is worth taking a look at.
If you live in North Port and are in the market for tree cutting service North Port, FL, or tree trimmers near me, get in touch with our team at TD Trees. We strive to enhance your property's appearance and improve its long-term health. We have a long history of satisfied customers in the North Port area. We look forward to giving you a free estimate and providing quality tree trimming results!