Local. Family Owned. Trusted.
Land Clearing Englewood FL
Top-Rated Land Clearing
in Englewood
Maybe you have an upcoming construction project in a designated area. Your construction area would be great if it wasn't for some of the things in the way. There's brush, trees, stumps, bushes, rocks, and other stuff that, while not impossible to clear out, is in the way of you being able to build on the land. That's where land clearing comes in. Clearing land is the process of removing all of the above so you have a clean area to build upon.
This is more than just simple brush clearing that you can probably do with a hedge clipper. This goes as far as removing debris, rocks, and trees. You're more than likely going to have to grind some stumps down as well. In some extreme cases, forest clearing is involved where entire forests of trees must be cleared to build upon the land.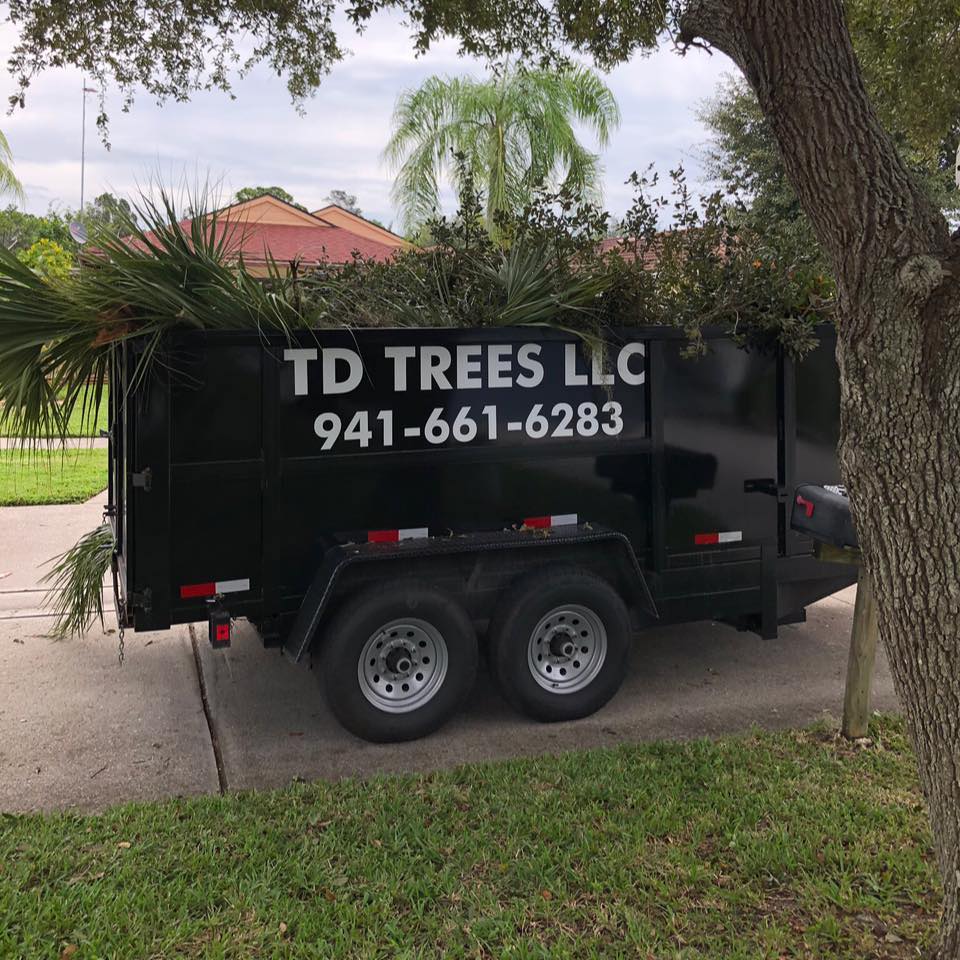 Searching for Englewood
Land Clearing Near Me?
So why should you have your land cleared? First, there are several benefits if you're planning on a construction project in a certain area. Clearing the land beforehand means that you end up with a clean piece of land to build upon without having to make any accommodations for any vegetation or other obstacles that may still be there.
If you're a farmer, you want to get the land cleared so you have more opportunities for growing crops as getting rid of debris can make it easier to plant and grow things. If you're a homeowner, land clearing allows you to make more use of your property that you might have not been able to access before due to heavy amounts of foliage.
While it might be somewhat possible to do these things on your own, it's highly recommended that you hire a land clearing company to handle the land clearing process. This is where TD Trees LLC comes in. TD Trees LLC offers land clearing services Englewood FL of all kinds including removing all of the above. Other services include grading, dump truck services, tree removal, stump removal, and brush mowing services.
Local. Family Owned. Trusted.
Expert Land Clearing Services Englewood FL Residents Trust
Call Today for Land Clearing
in Englewood, FL!
We want to help you transform your property to meet your needs and goals. We can help you clear all of the debris and obstacles that can help you gain access to hard-to-access spots on your property, make room for a building expansion or home addition, remove old structures to gain yard space, and even clear a building site for an outdoor project like a pool or playground.
The next time you think about Googling, "Englewood land clearing near me," consider going with TD Trees LLC first. We are a top-rated and trusted land clearing company in Englewood that are expert in the field of land clearing. We have the proper machinery and tools to ensure that your land is clear, leaving you with an open space to do whatever it is you wish to do with it. We're committed to offering professional landscape and tree removal services in a way that is not only affordable but offers great customer service at the same time.
If you're looking to clear your land, don't try and do it yourself. Hire the professionals at TD Trees LLC by giving them a call at (941) 254-5778 and getting a free quote.
We also offer these other services in the Englewood area: