Local. Family Owned. Trusted.
Tree Trimming Englewood FL
Top-Rated Tree Trimming
in Englewood
Because of our heavy rains and constant sunshine, landscape services in Englewood, FL are a must. One important landscaping service you may eventually need is tree trimming.
When it comes to tree trimming, it's most likely not going to be a service you're going to need every six months or even every year. Rather, it may be necessary under certain circumstances such as when it becomes dangerously overgrown, has hanging branches that obstruct your view, or lean into your neighbor's driveway or on their property. In cases like these, you need a professional tree cutting service Englewood FL for help.
The tree trimming service Englewood FL that we provide at TD Trees LLC is unmatched because we don't just look at the tree and cut it down. Instead, we focus our tree trimming Englewood FL services to not only trim it to avoid further hassle but analyze how we can do it safely to preserve its future growth. It's this attention to detail and love for the environment that sets us apart from the competition.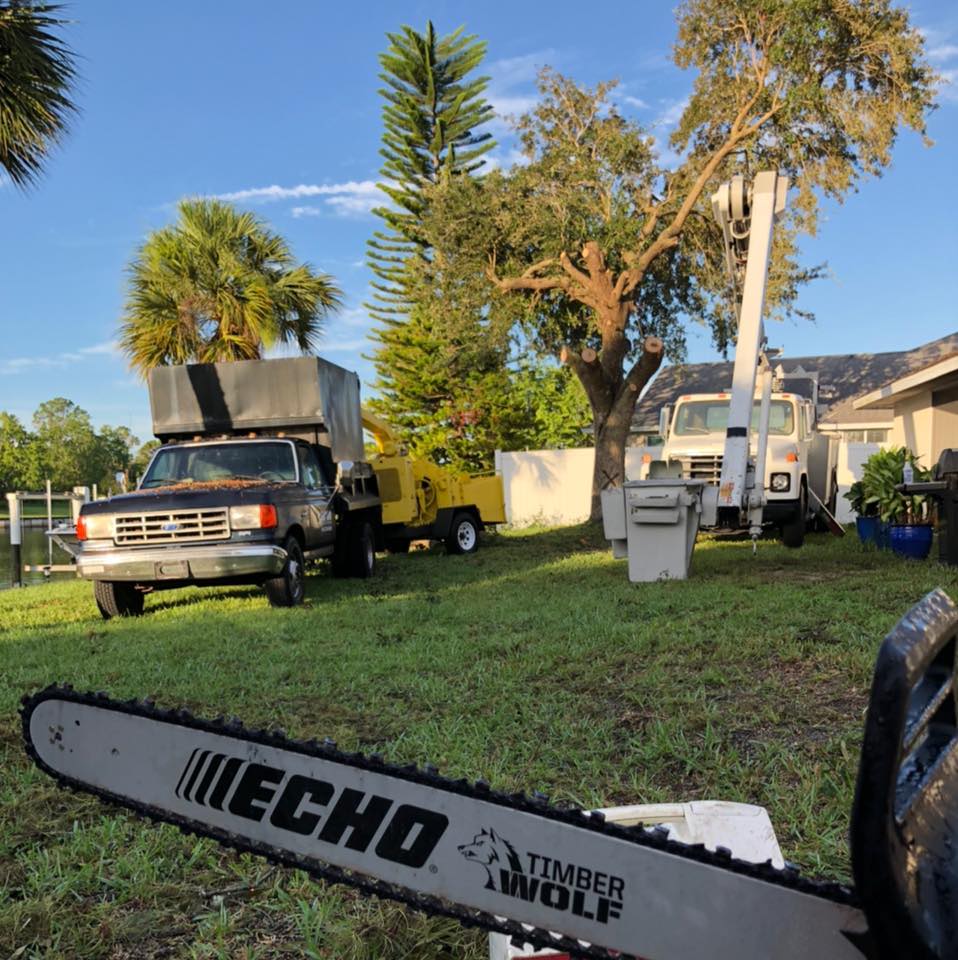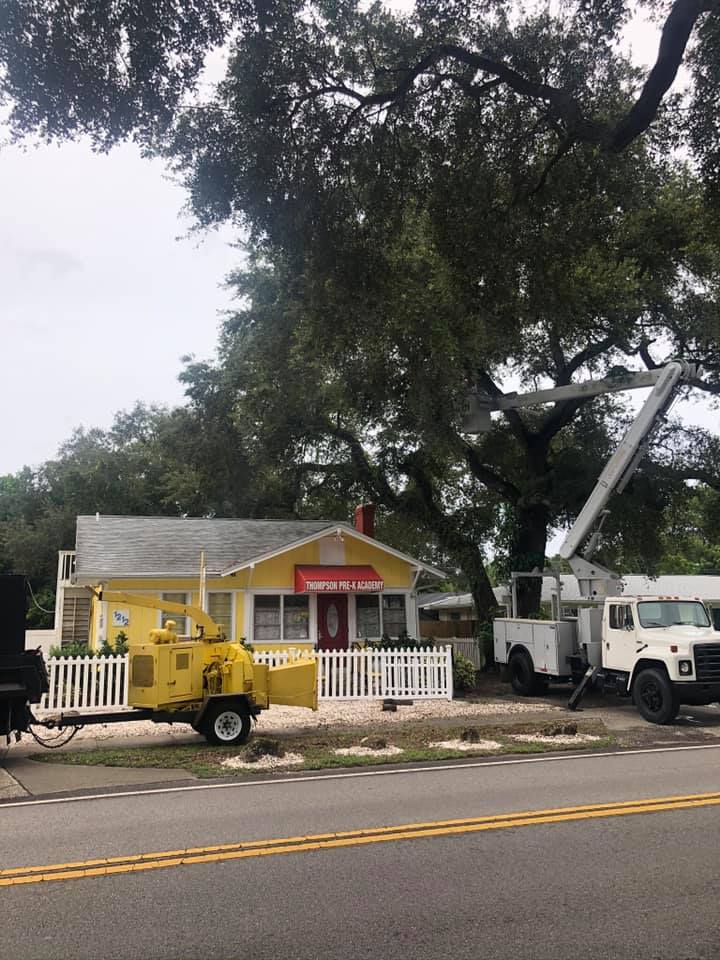 Searching for Englewood
Tree Trimming Near Me?
All of our tree cutters are highly trained and skilled to be able to handle this task. After all, it's incredibly dangerous and should only be done by someone with the experience to back them. Once we're done trimming your tree, we'll even sit down with you to provide helpful tips on how you can maintain the tree's health in the years moving forward.
A common question our tree pruning technicians get asked often is how long the process will take. While the length of time will depend on the size of your tree, in most cases, the project will conclude within a day. Another common question we receive is what will happen once our technicians arrive.
Local. Family Owned. Trusted.
Expert Tree Cutting Service Englewood FL Residents Trust
Call Today for Tree Trimming Service
in Englewood, FL!
When it comes to trimming a tree, it's not enough to simply remove the branches that are hanging too far over your or your neighbor's property. Think of it this way: if you know a road is dangerous but don't do anything to fix it except put up a sign, nothing's going to change, right? The same kind of principle is behind tree trimming. If we simply cut off the branches, they'll grow back the same way they did, causing you to encounter the same situation over and over again.
With proper pruning, we can manipulate the branches to grow in a better way that not only supports the structural integrity of the tree but will prevent you from needing constant tree trimming services in the future.
At TD Trees LLC, we have the tools, knowledge, and experience to get the job done and get the job done right. Any old Google search for "Englewood tree trimming near me" will turn up a bunch of results, but you can only truly get to know a company and the services they provide through their reviews – and we're proud to acknowledge that our reviews are glowing!
If you're looking for tree trimmers near me, turn to one of the most reputable tree trimming companies in the business: TD Trees LLC. Get in touch with us today at (941) 253-5976 to get a free quote or book an appointment.
We also offer these other services in the Englewood area: